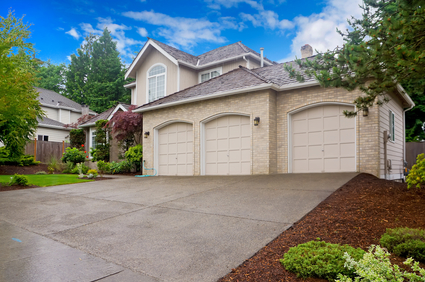 Trees lend visual appeal to virtually any property. But these natural beautifiers also present potential hazards to your home. When winds gust, branches can snap. And that broken wood can land almost anywhere, including your beloved rooftop. Even if branches stay put, wind can bang them repeatedly on shingles. Noisy, yes. But the impact also can cause roof damage. In most cases, it will take an Orange County roofer to set things right. But it needn't go this far. Homeowners simply must take some preventative measures.
The first order of business is to check the proximity of branches. Virtually any Orange County roofing company would recommend adequate spacing between branches and rooftop. Homeowners should aim for a minimum separation of about six feet. This margin of safety will minimize the chances of unwanted impacts.
So why should you care if a branch slaps your rooftop? It's just an annoying noise, right? Not so. Often, the impacts can open up leaks, necessitating the corrective intervention of an Orange County roofer. Clearly, you're inviting serious problems if you ignore the issue. Plus, proper branch clearance will minimize the possibility of unwanted house guests – many creatures are skilled leapers from tree branches to rooftops.
Trees are plentiful throughout Orange County, so homes in any community must be on guard. For instance, if you live in Irvine, consult a qualified Irvine roofer to evaluate your tree status. Should action be required, these experts can offer excellent guidance. Don't wait until leaks and broken shingles force you into a costly decision.
If you have questions about maintaining proper space between trees and rooftop, be sure to reach out to Luke Roofing. A long-established Orange County roofer, we provide prompt, reliable expertise for every residential roofing and commercial roofing need. No matter where you live in OC, you can count on Luke Roofing for the most efficient, reliable roofing solutions.