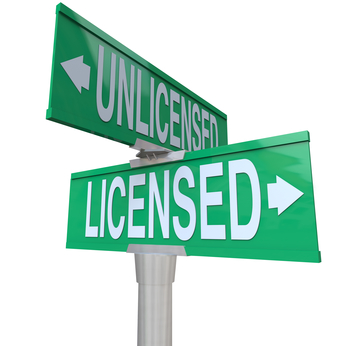 Why not use an unlicensed roofing contractor? After all, they generally charge less, thereby leaving more money in your wallet. And they do good work, don't they? Well, maybe. When opting for a licensed Orange County roofer, you automatically raise the odds of getting high-quality work. Consider this fact, for instance. Obtaining a contractor's license requires applicants to demonstrate a certain level of expertise. So right off the bat, the license establishes competence in the field. Professionals in this category have proven they understand the roofing process – and understand the permitting rules and regulations governing the industry.
Homeowners also can be reassured by the fee regulations established for licensed Orange County roofers. These professionals cannot require complete payment up front – ever. All they'll ask for is a percentage of the project's total cost. This percentage is limited by current rules and regulations. Unlicensed contractors are not bound by any such limitations. They may ask for the moon for all you know.
And think about this – every licensed Orange County roofing company provides a written contract to the homeowner. The document covers a wide range of important details, such as project scope, materials used, work schedule, and completion date. Nothing is left to chance. Further assurance is provided by an insurance requirement – licensed Orange County roofers must carry property insurance.
All this may sound very reassuring. Nevertheless, as a concerned homeowner, you probably have certain questions regarding the topic. Those easily can be answered by contacting a local provider. You may, for instance, live in Costa Mesa. OK, local residents should call a Costa Mesa roofer for more info. Nothing could be easier.
If you have questions about licensed roofing contractors, Luke Roofing can help. A long-established Orange County roofer, we provide prompt, reliable expertise for every residential roofing and commercial roofing need. No matter where you live in OC, you can count on Luke Roofing for reliable roofing solutions.