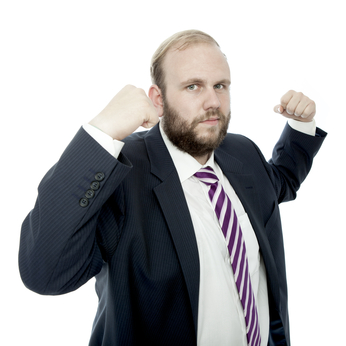 If your rooftop if of the flat variety, or is something so low-sloping that it appears to be flat, you may be interested in a particular kind of roofing material. That material is reliable, sturdy metal. An experienced Orange County roofer will know whether or not this material is right for your rooftop. But don't count yourself out if your roof is on the steep side. While metal shingles generally are utilized for flatter angles, they're sometimes employed for those that are considerably sharper. Again, your Orange County roofer will be the best judge of whether or not this material is right for you.
You'll be glad to know that you have a choice of two types of metal roofing materials. Commercial roofers or residential roofers can install metal shingles or metal panels. The one you select entirely depends upon your taste and temperament. For a more traditional look, metal shingles are the way to go. These do a good job of mimicking the appearance of conventional roof coverings such as often-used wood shakes, shingles, and tile.
While metal shingles offer the aesthetic appeal of the traditional variety, they also offer some additional advantages. Endurance is probably the most obvious of these advantages. As you might have guessed, sturdy metal simply outlasts the competing materials. Being naturally sturdy, it also stands up to the elements much more reliably than other types of roof coverings. Whether or not you finally go with metal is, of course, a decision best made after consulting with a reliable Orange County roofer.
If you have questions about metal rooftops, be sure to reach out to Luke Roofing. A long-established Orange County roofer in Newport Coast and surrounding cities, we provide prompt, reliable expertise for every residential roofing and commercial roofing need. No matter where you live in OC, you can count on Luke Roofing for the most efficient, reliable roofing solutions.