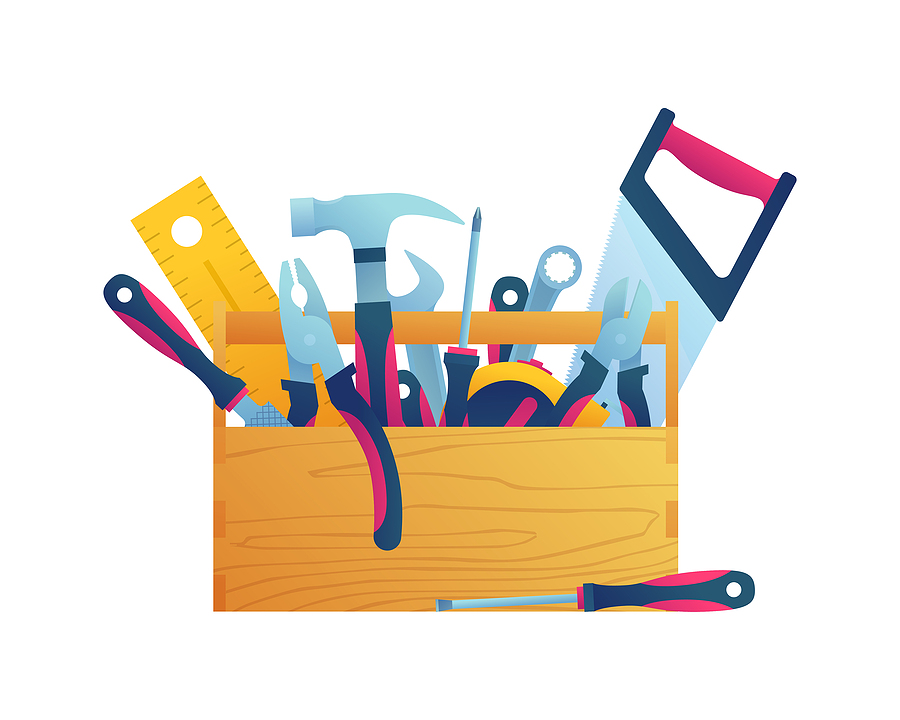 When an Orange County roofer arrives to begin a job, the crew depends on more than talent alone. They also count on the equipment brought along -- the tools of the roofing trade. There are many to choose from, giving roofing contractors a wide range of options. Some of these handy items are unique and suited to a particular purpose. Others are standard equipment – something commonly seen on virtually every roofing job…. The necessities.
This standard equipment includes an item found in virtually everyone's garage – a ladder. Obviously, nothing gets done without this means of reaching the rooftop.
Once atop the roof, Orange County roofers put their other tools to work. Among these is that reliable standby, the hammer. This tool, of course, is used primarily to nail shingles in place.
Not every shingle, however, is destined to stay in its place. Some are removed and duly discarded, as they often are during a replacement project. When this occasion arises, crowbars are the perfect tool with which to pry them loose.
Sometimes shingles must be reshaped to fits specific areas, such as corners. For this, an Orange County roofer often uses shingle shears to cut the material down to correct proportions.
Other tools you might find in the roofer kit are a power drill, tape measure, and shovels. The list, however, doesn't stop there. Roofing jobs vary, and therefore many unique tools have been developed to meet any number of specialized needs.
Are you curious about any of this? Would you like more information from a bona fide expert? Just ask a local professional. Maybe you hang your hat in Laguna Beach. In that case, simply ask a Laguna Beach roofer anything you want to know about the topic. You'll be enlightened in no time.
If you have questions about roofer tools, Luke Roofing can help. A long-established Orange County roofer, we provide prompt, reliable expertise for every residential roofing and commercial roofing need. No matter where you live in OC, you can count on Luke Roofing for reliable roofing solutions.