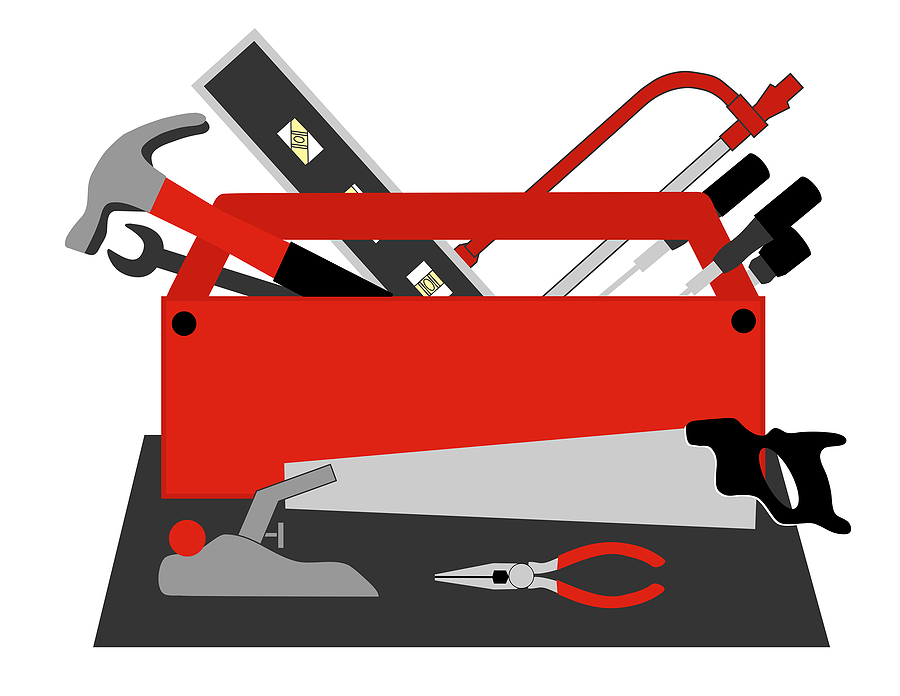 As with many other professions, Orange County Roofers have a list of tools necessary to perform their varied services. Some tools are large; others are quite compact. But they all have an important job to do. In fact, roofing would be impossible without them.
On the larger end of the spectrum is a piece of equipment used by many people – the ladder. Yes, this seems very basic. But let's face it. Unless a roofing professional develops flying skills, this person requires assistance to reach a rooftop. The assistance is provided by a ladder.
Among the vital handheld tools available to an Orange County Roofing Company, the shingle removal shovel is one of the most often employed. As its name suggests, the shovel is utilized to remove both shingles and the nails holding them in place. What distinguishes this implement from the conventional type is its special shape, which is designed for the removal function.
Another popular removal tool is the pry bar. What makes this implement so useful is its versatility. Not only can it remove nails; it can extract a slew of other items from the rooftop. To call this tool handy would be an understatement.
Along with removing unwanted items, Orange County Roofers also attach various components to a roofing system. For this purpose, one of the prime tools is the hammer tacker. With this implement, a professional can attach protective roofing paper to the deck prior to shingle installation.
This, of course, isn't an exhaustive list of roofing tools. Many others typically are utilized during any given project. You can find out more about them by contacting a local professional. For instance, you might hang your hat in Dana Point. In that case, just consult a Dana Point Roofer to learn more. It's a great way to get educated on this topic.
If you have questions about roofing tools, Luke Roofing can help. A long-established Orange County Roofer, we provide prompt, reliable expertise for every residential roofing and commercial roofing need. No matter where you live in OC, you can count on Luke Roofing for reliable roofing solutions.