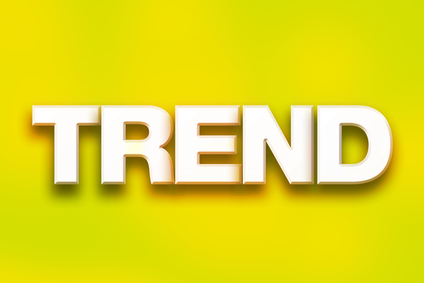 Contemplating a new roof? Well don't expect the same ol' same ol'. Current trends are reshaping the roofing world in unexpected ways. One of these trends is the growing popularity of colorful shingles. Yes, more and more homeowners are opting for colorful rooftops. If you're interested in going this route, be sure to discuss the options with a qualified Orange County roofer. Different circumstances demand different hues. Home-style, environment, climate, and other factors all can influence proper color choice. Knowing the possibilities ahead of time is vital.
Colors are particularly popular for metal roofs, with vivid reds, blues, and whites taking center stage. Increasingly, earth tones are becoming yesterday's news. Again, a reliable Orange County roofing company can provide valuable insights regarding your options.
One of the issues a professional will bring up is that of climate. For warmer temperatures prevalent throughout the county, bright whites could offer a cool solution. The lighter shade reflects sunlight away from the home, thereby minimizing heat intrusion.
Homeowners also should consider lighting factors when sizing up roof colors. Hues change according to the quality of light during different times of the day, or different conditions (i.e. overcast vs. sunny).
Environment also plays a role when it comes to choosing roof color. Excellent advice can be provided by an Orange County roofer familiar with your area. For instance, if you reside in a beach community such as Dana Point, a Dana Point roofer can help you make the best choice. What fits one local environment might not jibe with another. It's best to be sure.
If you have questions about choosing the right roof color, be sure to reach out to Luke Roofing. A long-established Orange County roofer, we provide prompt, reliable expertise for every residential roofing and commercial roofing need. No matter where you live in OC, you can count on Luke Roofing for the most efficient, reliable roofing solutions.