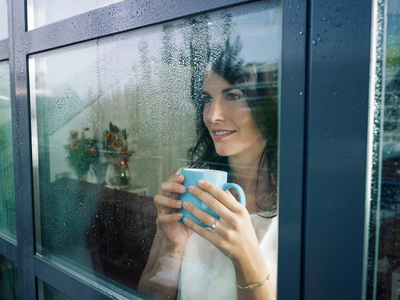 The typical Orange County roofer sees more action as temperatures dip. More service calls, more maintenance jobs, more repairs. Winter weather just seems to create a greater need for assistance. If you'd like to prepare yourself for the season, listen to the experts – especially when it comes to rain gutters. These vital channels carry water away from your roof and other regions of the home, thereby reducing leak risk. As any roofing expert will tell you, gutter pathways must be wide open and clear. Otherwise, stranded debris can cause major water clogs, backup, and overflow. Such problems substantially raise the odds of rain leaks.
If so inclined, you can clean rain gutters yourself. Or you can secure the assistance of an Orange County roofing company. When tasked with this assignment, professionals typically start by clearing gutters of leaves, twigs, and other obstructions. As an extra precaution, they'll check out corners and other tight spots – known gathering spots for debris. Roofing experts also will make sure there are no openings in gutter seams or on the anchors that connect gutters to exterior surfaces.
Additionally, an Orange County roofer will check out all downspouts – prime areas for clogged leaves and twigs. Downspout debris is relatively easy to eliminate with a good spray from a water hose.
No matter where you live in Orange County, clean rain gutters are a must. Just ask you local professional for details. For instance, if you live in Anaheim, consult an Anaheim roofer. They'll be glad to help.
If you have questions about rain gutter maintenance, be sure to reach out to Luke Roofing. A long-established Orange County roofer, we provide prompt, reliable expertise for every residential roofing and commercial roofing need. No matter where you live in OC, you can count on Luke Roofing for the most efficient, reliable roofing solutions.