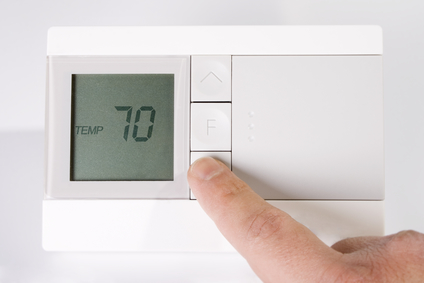 Yes, Autumn is just around the corner. But that doesn't stop the sun from shining bright and warm throughout all of Orange County. Fortunately, you needn't rely completely on your air conditioning system to keep your home cool. Your roof also can help control indoor temperatures. You may want to consult an Orange County roofer to learn the ways your roof can do this. As a preliminary, here are some basic recommendations generally offered by roofing professionals. Following these recommendations can help limit indoor temperatures and keep your power bills down to a very comfortable minimum.
Light-colored shingles are a good place to start. Their reflective power can be up to 90% greater than their darker-hued counterparts. If you're getting new shingles any time soon, discuss the lighter shades with your Orange County roofers.
Another positive step is making sure your roof provides enough ventilation. Overheating can result when warm air gathers in upper spaces such as attics. An Orange County roofing company can investigate the condition of your roof, determining if it is properly ventilated. Should improvements be needed, these professionals have the tools and expertise to complete the job. Once your roof has proper ventilation, indoor air temperatures will drop – and so will your air-conditioning bills.
So, what's the best option for your home? Lighter shingles? Better rooftop ventilation? Other choices? A local professional can provide in-depth, satisfying answers. Maybe you live in Laguna Beach. OK, simply consult a Laguna Beach roofer about this important subject. The info you get will be immensely valuable.
If you have questions about improving the temperature-controlling capabilities of your roof, Luke Roofing can help. A long-established Orange County roofer, we provide prompt, reliable expertise for every residential roofing and commercial roofing need. No matter where you live in OC, you can count on Luke Roofing for reliable roofing solutions.