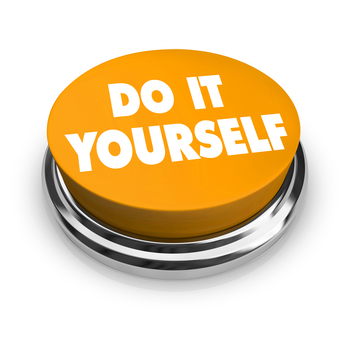 Many Orange County homeowners wonder if they can do their own roof inspections. The answer is yes. Most experts, however, recommend the job be done in conjunction with a qualified Orange County roofer. If you are still determined to conduct a DIY inspection, it's best to know exactly what to look for. By recognizing the telltale signs of pending or existing problems, you can act quickly to resolve them. This quick response, in turn, helps minimize any further problems. Homeowners who don't feel comfortable going it alone unquestionably should consult an expert for assistance.
One of the first signs of an existing issue is curling shingles. Should you notice this obvious evidence of deterioration, heed the warning without delay. The misshapen shingle is sending a clear message that it has seen much better days. Deterioration has set in, making this crucial rooftop element far less effective. Curling, however, is not the only warning sign. Missing granules is another important bit of evidence revealed by shingles. Should you notice this or the curl, it's time for input from qualified Orange County roofers. These professionals are best equipped and informed to recommend proper remedial action.
Flashing is another element that must be carefully examined. This is the metal sealing strip wrapped around the bottom portions of pipes and chimneys. Should flashing appear damaged, worn, or loose, consult an Orange County roofing company as soon as possible. When such conditions are present, these areas are dangerously vulnerable to leaks.
No matter where you live, roof problems can occur. Which is why you consult a local contractor about inspections. Maybe you live in Dana Point. OK. Just contact a Dana Point roofer for further insights. It'll be time well spent.
If you have questions about doing your own roof inspection, Luke Roofing can help. A long-established Orange County roofer, we provide prompt, reliable expertise for every residential roofing and commercial roofing need. No matter where you live in OC, you can count on Luke Roofing for reliable roofing solutions.