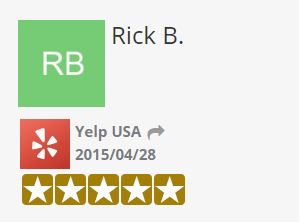 After spending 4 frustrating months dealing with insurance company and bank to settle a disaster claim for part of my roof, Luke was a breath of fresh air. My roof was partially damaged, but it was old so I decided to replace the whole thing. I took bids from several companies and, although Luke was not the absolute low bid, I have to say that I selected them because of the perceived "value" for me. I am a business owner and I place a high premium on companies who treat their customers right and with high integrity. They did exactly what they said they were going to do and there were no surprises. They also finished the job 1-2 days before they quoted, which I very much appreciated. They worked closely with my chosen Solar company (Sullivan Solar) to prep the roof for solar install, which is happening next month.
My neighbor even saw them working and hired them for his roof repair job.
I highly recommend Luke for any roofing project. Good, honest, fair and reliable. Nobody likes to spend money on these things, but if you have to, it sure feels a lot better when you can do it with a company that you can trust.