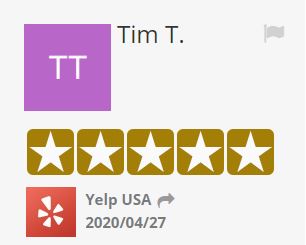 Good Honorable Company
In early 2019, when the severe rains came, I had two leaks in my upstairs master bathroom, about ten feet apart. I was somewhat desperate, and tried several roofing companies. The waiting list for everybody, including Luke, was lengthy, but i had no choice but to wait. I picked Luke because of high ratings on Angie's List. Glad I did.
As it turned out, one flat area required a new roof. I paid for that, approximately $3,000, and both leaks stopped. A few months later, both leaks reappeared. i couldn't believe it. No problem, Luke's people came out and inspected everything. A team of 3-4 men spent hours on the roof, going over everything. They determined that neither leak was related to the roof or their work I had one drain completely stuffed with leaves, and another area where the stucco on the wall around the roof was severely deteriorated. They showed me several pictures. After fixing those problems with a plumber and a stucco company, those two leaks are gone. No new leaks until last week.
Last week, a new leak appeared, in a totally different location. Erin Luke sent a man out to the house who fixed that leak immediately and I paid a small $200-$300 invoice.
This is a good honorable, company, who will show up when they say they will, and charge a very fair price. They are now my "go to" roofers. I've referred them to others.